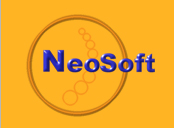 About Us
NeoSoft was founded in 2003. We are dedicated to the development of multimedia learning systems as well as providing IT support to many teaching, learning and examination services.
We are pioneers in many innovative teaching, learning and examination systems:
● Mplus digital langauage laboratory system

A 100% software based digital language laboratory system.
Users Inlcude:

◦ the Hong Kong Polytechnic University

Faculty of Business
Department of Chinese and Bilingual Studies
English Language Centre

◦ Schools in Taiwan

Chin-Ai Primary School
Chung Cheng High School
I-Shou International School
Tainan Chia-Chi Girls Senior High School
Tainan First Senior High School
I-Shou University
Chang Gung Institute of Technology
Shincheng Township Administration, HCG

◦ Company in Hong Kong

Cathay Pacific Airways Limited

◦ Company in Egypt

Assuit Computer Lab
Luxor Computer Lab
Port Said Computer Lab
Tanta Computer Lab
Mubarak City Language lab

● Language Examination and Management System

Graduating Students' Language Proficiency Assessment (GSLPA) for both Chinese language (Putonghua Shuiping Kaoshi) and English Language for the Hong Kong Polytechnic University
With our expertise in multimedia software applications development, we also provide tailor made systems for customers.
We will continue our effort to develop more software applications for educatoinal institutions in the world.